A lot of exciting things have been happening for European women in science, technology, engineering and mathematics since our last post.  Please find out what we've been up to on my personal blog here, and on the website of our foundation, greenlight for girls.
In the meantime, I have been honored by the European chemical industry council, Cefic*, to organize an event in Brussels on 23 November, which showcases the contribution of women to innovation and smart growth in Europe, especially linked to science.  Please see an outline of the event below, and don't hesitate to contact me with any questions or feedback on this wonderful initiative, and of course, to register.
"European Women: Innovating for Smart, Sustainable & Inclusive Growth" is a high-level panel discussion, hosted by Cefic, on the contribution of women leaders, entrepreneurs and scientists to achieving the Europe 2020 vision, where speakers, panelists and audience members will contribute to a moderated discussion addressing the following topics:
Challenges to achieving smart, sustainable and inclusive growth in Europe;
Contributions to smart, sustainable and inclusive growth, and lessons learned by leading women in science and innovation in Europe; and
Opportunities for increasing women's role in achieving the Europe 2020 vision through science and innovation.
Speakers and panelists will include high-level representatives from Europe's public sector; leaders from private industry, enterprise, and the non-profit sector; as well as policy and media experts in gender, science and innovation. Confirmed speakers to date, include:
Ms. Luisa Pista, European Commission Head of Unit for Green Technology, and former Head of Unit for Women in Science and Innovation
Dr. Ellen de Brabander, Member of the Governing Board of the European Institute for Innovation & Technology, and Chief Scientific Officer and Global Head of R&D for Merial Ltd.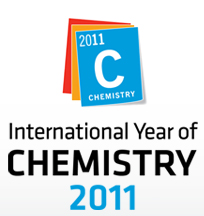 The following is the schedule for the event:
14:00 – Keynote Speech
14:20 – Panelist Briefings
14:50 – Coffee Pause
15:00 – Panelist Briefings
15:20 – Moderated Discussion with Audience Contribution
15:45 – Summary Statement & Closing Keynote
16:00 – End
Attendance at the event is free, but pre-registration is necessary.
This panel discussion is part of a three-day "Tomorrow starts with Chemistry" event celebrating the International Year of Chemistry in 2011, hosted by Cefic, the European chemical industry council, at the Palais des Academies in Brussels.
Registration closes on Monday 21 November 2011.
*Cefic, the European Chemical Industry Council, represents an industry which makes an invaluable contribution to the welfare and quality of life of European citizens. The European chemical industry is a key contributor to the sustainable development of our society, ideally equipped to provide solutions to global challenges such as climate change.